By Rick
Monday 6th of February 2017
Gospel of John says no prophets out of Galilee but Jonah & Nahum
Abrahamic - unconditional, unilateral - genesis 12:1-3
Noahide - unconditional, unilateral
Sinaidic
Mosaic - after three months in the wilderness, at Mount Sinai
- God makes no promises beyond being the patron or protector of Isreal
- God sets terms that require obedience of Isreal
- conditional, bilateral agreement with reciprocal obligations

Torah (Law/Instruction) vs Temple
sinai vs Zion - levinson book
Paul condemns Mosaic Law
vs Protestant distaste for priest centered ritual
these biases so embedded in our culture they permeate even the work of secular scholars according to levinson 

Abrahamic Covenant
In his seed all nations shall be blessed
1Now the LORD had said unto Abram, Get thee out of thy country, and from thy kindred, and from thy father's house, unto a land that I will shew thee:
2And I will make of thee a great nation, and I will bless thee, and make thy name great; and thou shalt be a blessing:
3And I will bless them that bless thee, and curse him that curseth thee: and in thee shall all families of the earth be blessed.
5And he brought him forth abroad, and said, Look now toward heaven, and tell the stars, if thou be able to number them: and he said unto him, So shall thy seed be.
18In the same day the LORD made a covenant with Abram, saying, Unto thy seed have I given this land, from the river of Egypt unto the great river, the river Euphrates:
1And when Abram was ninety years old and nine, the LORD appeared to Abram, and said unto him, I am the Almighty God; walk before me, and be thou perfect.
2And I will make my covenant between me and thee, and will multiply thee exceedingly.
8And I will give unto thee, and to thy seed after thee, the land wherein thou art a stranger, all the land of Canaan, for an everlasting possession; and I will be their God.
9And God said unto Abraham, Thou shalt keep my covenant therefore, thou, and thy seed after thee in their generations.
10This is my covenant, which ye shall keep, between me and you and thy seed after thee; Every man child among you shall be circumcised.
15And the angel of the LORD called unto Abraham out of heaven the second time,
16And said, By myself have I sworn, saith the LORD, for because thou hast done this thing, and hast not withheld thy son, thine only son:
17That in blessing I will bless thee, and in multiplying I will multiply thy seed as the stars of the heaven, and as the sand which is upon the sea shore; and thy seed shall possess the gate of his enemies;
18And in thy seed shall all the nations of the earth be blessed; because thou hast obeyed my voice.
Abrahamic & Sinaitic Covenant
If they faithfully serve Him, they'll prosper
If they forsake Him, they will be destroyed
20Behold, I send an Angel before thee, to keep thee in the way, and to bring thee into the place which I have prepared. 22But if thou shalt indeed obey his voice, and do all that I speak; then I will be an enemy unto thine enemies, and an adversary unto thine adversaries. 23For mine Angel shall go before thee, and bring thee in unto the Amorites, and the Hittites, and the Perizzites, and the Canaanites, and the Hivites, and the Jebusites: and I will cut them off. 24Thou shalt not bow down to their gods, nor serve them, nor do after their works: but thou shalt utterly overthrow them, and quite break down their images. 30By little and little I will drive them out from before thee, until thou be increased, and inherit the land. 31And I will set thy bounds from the Red sea even unto the sea of the Philistines, and from the desert unto the river: for I will deliver the inhabitants of the land into your hand; and thou shalt drive them out before thee. 32Thou shalt make no covenant with them, nor with their gods.
18Therefore shall ye lay up these my words in your heart and in your soul, and bind them for a sign upon your hand, that they may be as frontlets between your eyes. 19And ye shall teach them your children, speaking of them when thou sittest in thine house, and when thou walkest by the way, when thou liest down, and when thou risest up. 20And thou shalt write them upon the door posts of thine house, and upon thy gates: 21That your days may be multiplied, and the days of your children, in the land which the LORD sware unto your fathers to give them, as the days of heaven upon the earth. 22For if ye shall diligently keep all these commandments which I command you, to do them, to love the LORD your God, to walk in all his ways, and to cleave unto him; 23Then will the LORD drive out all these nations from before you, and ye shall possess greater nations and mightier than yourselves. 24Every place whereon the soles of your feet shall tread shall be yours: from the wilderness and Lebanon, from the river, the river Euphrates, even unto the uttermost sea shall your coast be.
Noahadic Covenant
And a superscription also was written over him in letters of Greek, and Latin, and Hebrew,
THIS IS THE KING OF THE JEWS.
Davidic Covenant
His family will produce the Messiah who will reign over God's people forever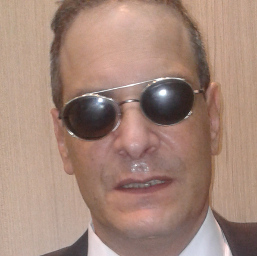 Rick
I came to Thailand with strong yearning to grow spirituality. Living as an expat in such a different culture gives one a unique perspective on what is really important in life. My experiences have brought me full circle from an exploration of Eastern philosophy back to the origins of western religions and philosophy.
Discussion
0 comments
0 pending review
---
Add comment
Only members can comment
Not registered yet?
Register now! It is easy and done in 1 minute and gives you access to special discounts and much more!